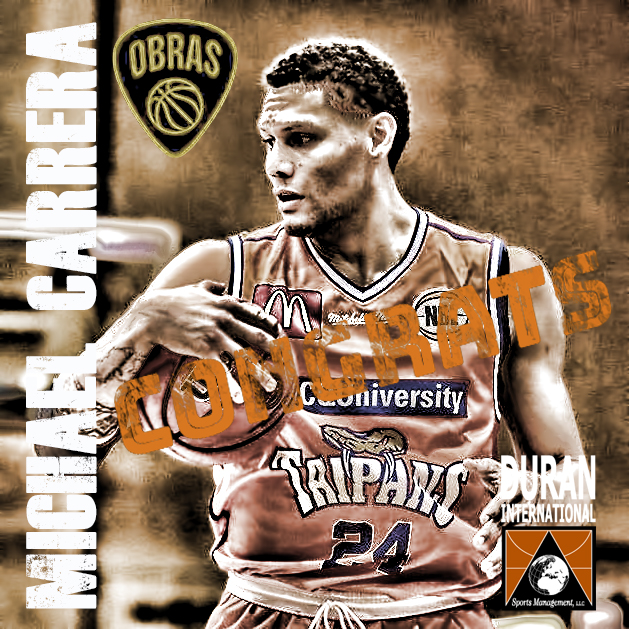 7/4/2019 /
Posted By

obrasbasket.com
Michael Carrera Gamboa will play in Obras
After his recent signing, he moved to Comodoro Rivadavia to join the team of Gregorio Martínez.


Carrera, trained at the University of South Carolina, has as his last step the Soles de Mexicali team of professional Mexican basketball, with which he averaged 12 points and 3.7 rebounds per appearance.


In addition, the player born in Anzotaegui records steps by Avtodor Saratov of Russia, Marinos de Anzotaegui of Venezuela, Cairns Taipans of Australia and Oklahoma City Blue, team of Development League of the NBA.


On the other hand, Carrera was international with the Venezuelan National Team that participated in the FIBA Qualifiers and will play the upcoming China World Cup 2019.
Recent News