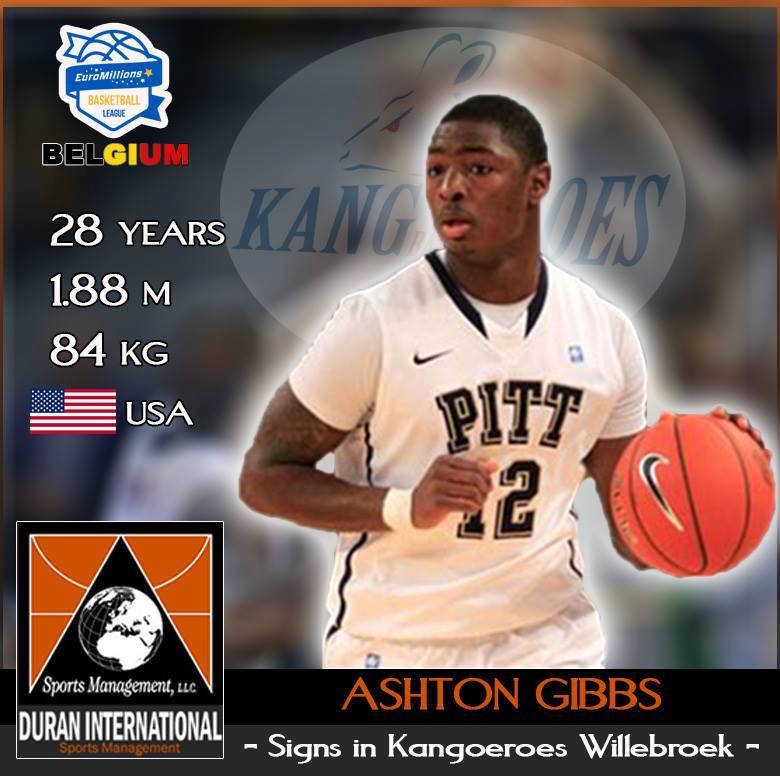 15/1/2018 /
Posted By

Eurobasket News
Kangoeroes ink Ashton Gibbs, ex Indios SFM
Kangoeroes Basket Willebroek (Euromillions League) signed 28-year old American point guard Ashton Gibbs (188-86kg-90, college: Pittsburgh, agency: Duran International). He played last summer at Indios de San Francisco in LNB league in Dominican Republic. In 16 games he had very impressive stats: 15.3ppg, 1.9rpg and 2.5apg. Gibbs helped them to end the regular season as a second best team in the league. The last season he played at Terme Olimia in Slovenian Liga Nova KBM where in 7 games he recorded also remarkable stats: 17.4ppg and 2.6rpg.
In 2014 (two years after he left the college) Gibbs was drafted by Sioux Falls Skyforce (D-League) in fifth round (87th overall).
The former University of Pittsburgh staris in his sixth season in pro basketball.
Gibbs' team won Big East Regular Season in 2011.
He represented USA at the World University Games in Shenzhen (China) seven years ago.
Gibbs is quite experienced player. He has played in six different countries on four different continents (Europe, Asia, Latin America and of course North America). Gibbs has played previously professionally in Austria (Kapfenberg Bulls), Greece (Panionios), Lebanon (Hoops Club), Mexico (Vaqueros), Romania (Steaua CSM EximBank Bucuresti) and Spain (Ourense).
He could be described: A shooter with great personality, who earned the nickname 'Microwave,' after he continuously came off the bench to hit 3-pointers during his first year of college ball. He's again working on his conditioning, ball-handling and shooting, has huge upside.
Recent News