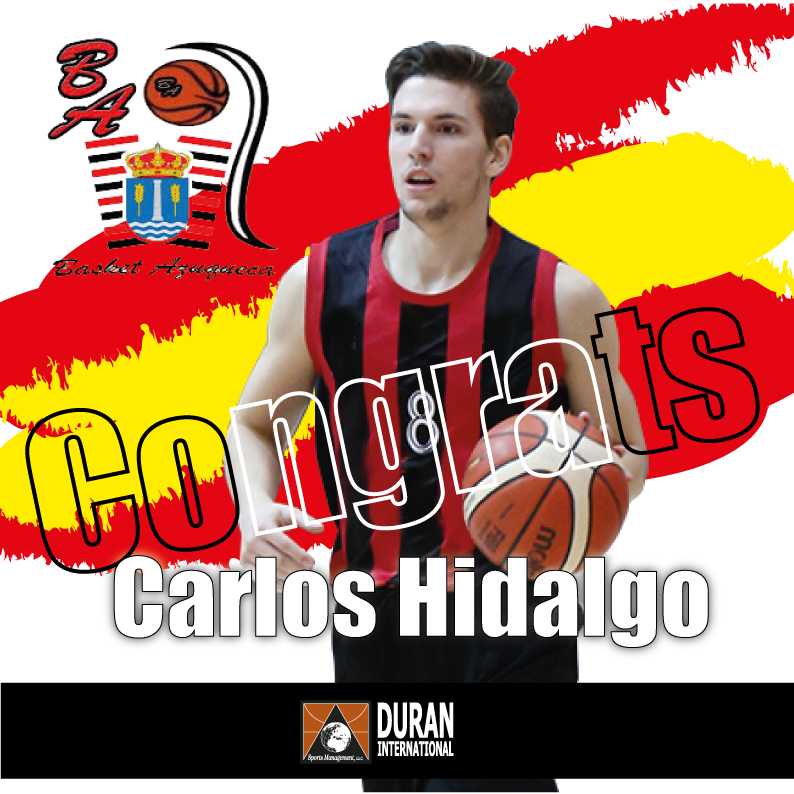 30/7/2018 /
Posted By

Basket Azuqueca
Carlos Hidalgo returns to LEB PLATA to renew for the third season with Azuqueca.
Last season Hidalgo averaged 9.3 points per game, with 2.8 rebounds and 2.4 assists for a 9.6 rating in the 20.5 minutes he played on average during the regular season.

The young base from Cadiz will celebrate his third season in a club that in his own words has known how to value and give the confidence he needed.