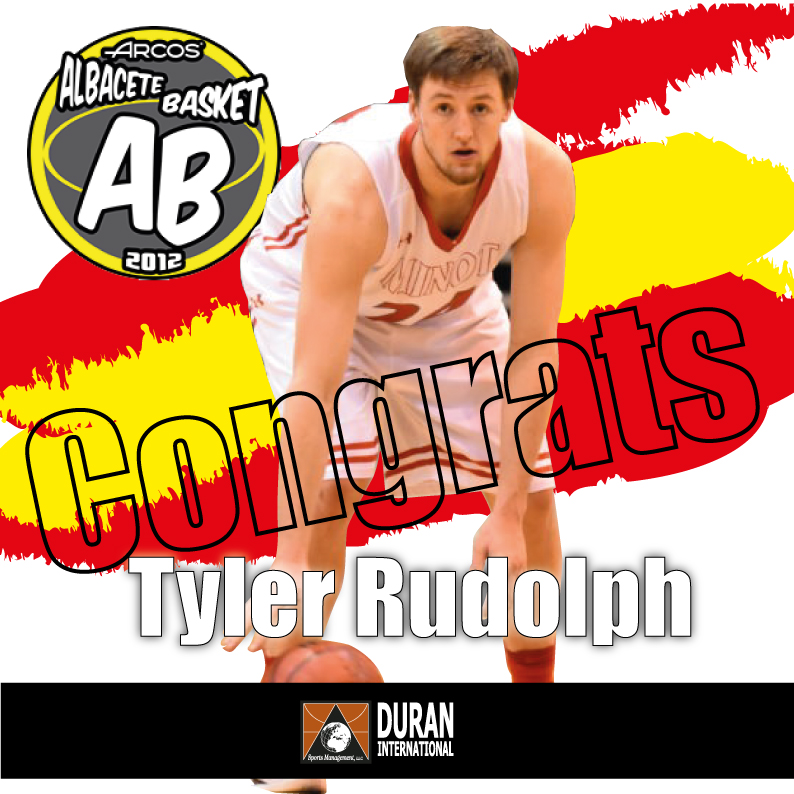 3/8/2018 /
Posted By

Arcos Albacete
Arcos Albacete Basket has signed Tyler Rudolph.
Rudolph is a 196-cent power forward. Star basketball player, he holds the trophy -Player of the year 2017-2018-, player of the year in his NCAA conference.


The 2017-2018 season ended with outstanding averages of 21 points, 7.7 rebounds, 62% in two-point shooting, 45% in triples and 84% in free throws. Numbers that were worth to enter the -Top 10- in several statistical sections of his conference.


Dominator of the game exterior and interior, Rudolph can contribute in any facet of the game. A real luxury signing for an Arcos Albacete that aspires to the maximum in LEB Silver.