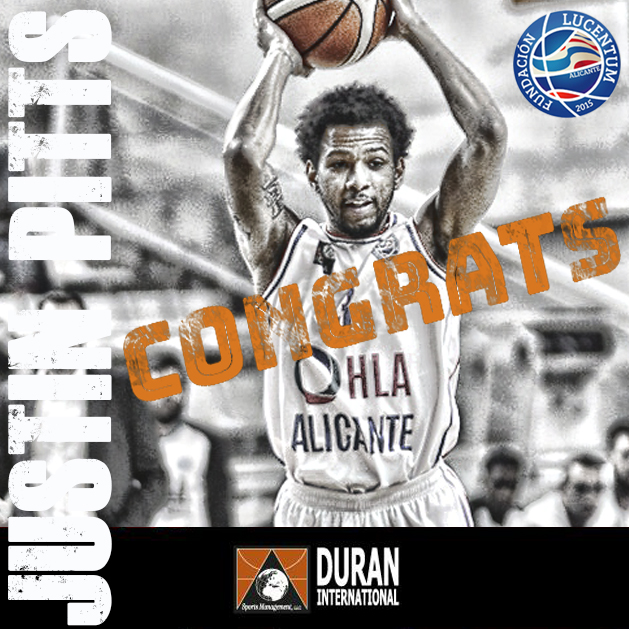 21/6/2019 /
Posted By

fundacionlucentum.com
The HLA renews Pitts in his Gold project
The HLA Alicante announces the second of its renovations, first on the track.


The base, indispensable piece in the ascent, renews its contract with the Alicante team. Justin debuted in Spain with an average of 12.2 points per game, 3.5 assists and 13.1 valuation.

Together with coach Pedro Rivero, they are the first two stones of the Lucentino project in the new category.
Recent News